Welcome to the Château des Périchons. We are happy to welcome you to this little corner of paradise located in the heart of the Forez plain in the Loire (42) where harmony, modernity and authenticity mingle. On the road to Compostela, a stone's throw from St Étienne, Roanne, Lyon, we offer you a friendly, refined and relaxing stopover in the heart of nature, in the Auvergne Rhône-Alpes region.
3 suites just for you
We have decided to open 3 prestigious guest suites. Large, equipped with the latest technologies, with very different universes that offer you a total change of scenery.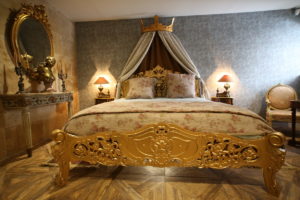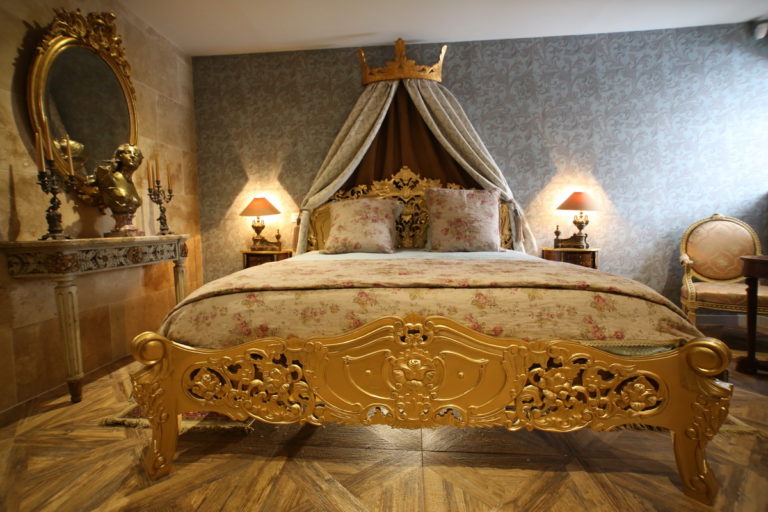 The Pompadour suite is a tribute to Louis XV's favorite. Period dressers, an XXL bed fit for a queen, small living room in pink silk, bronzes, paintings, large bathroom with a walk-in shower.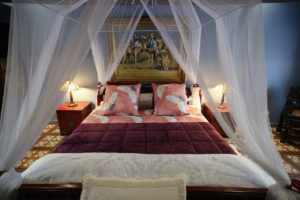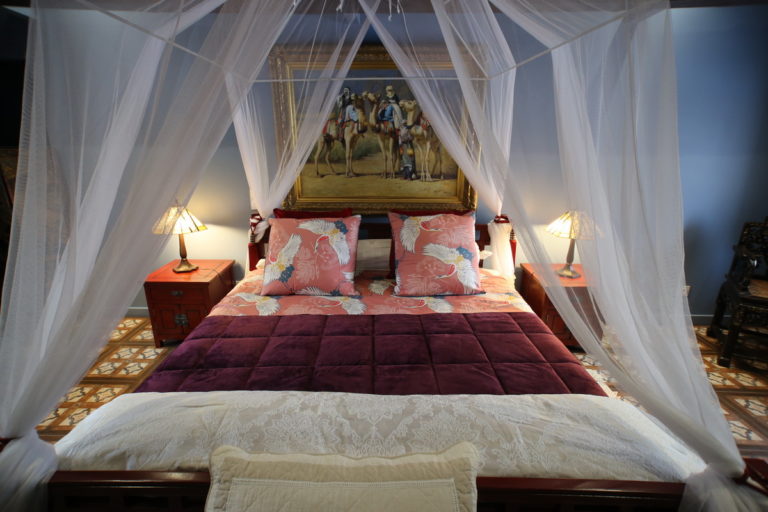 The Marco Polo suite: an echo of the oriental universe discovered by the Venetian merchant. Precious furniture, silks… everything contributes to lead our guests on the Silk Road.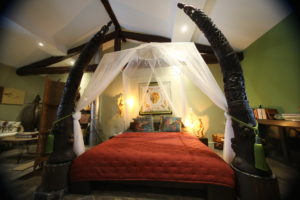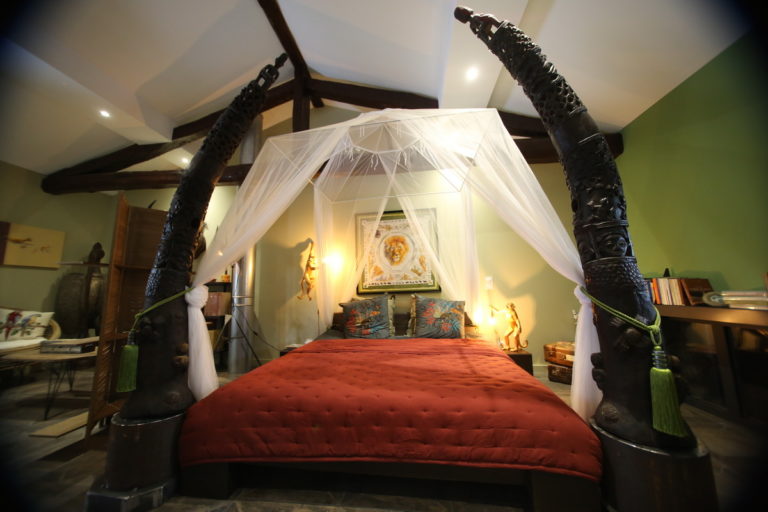 The Livingstone suite takes you in the footsteps of the explorer who discovered the sources of the Nile! Bed with mosquito net, carved wooden elephant tusks, paintings and furniture… you will go from savannah to jungle.
Change of scenery, escape, authenticity in a preserved setting are the fundamentals that have led us to embark on this adventure. A coffee, a refreshment by the pool, an evening in the outdoor lounge around a fire, a meal for two, with friends, a night or several days in our guest rooms … We are committed to meeting your needs. expectations. We want you to keep unforgettable memories of your stay in our house.