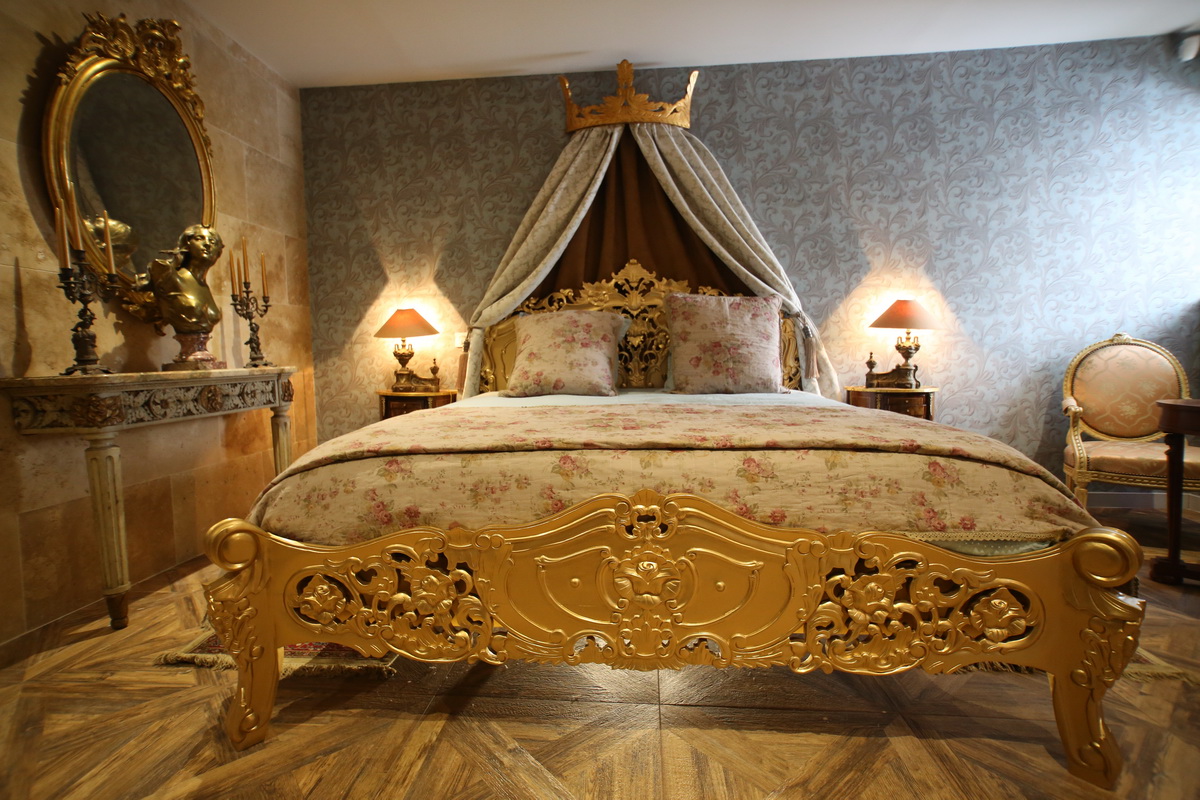 The Pompadour suite is a tribute to the favorite of Louis XV. Dressers period, small pink silk lounge, king size bed in gilded wood, bronzes and paintings, large bathroom with walk-in shower… Everything contributes to elegance, serenity and love !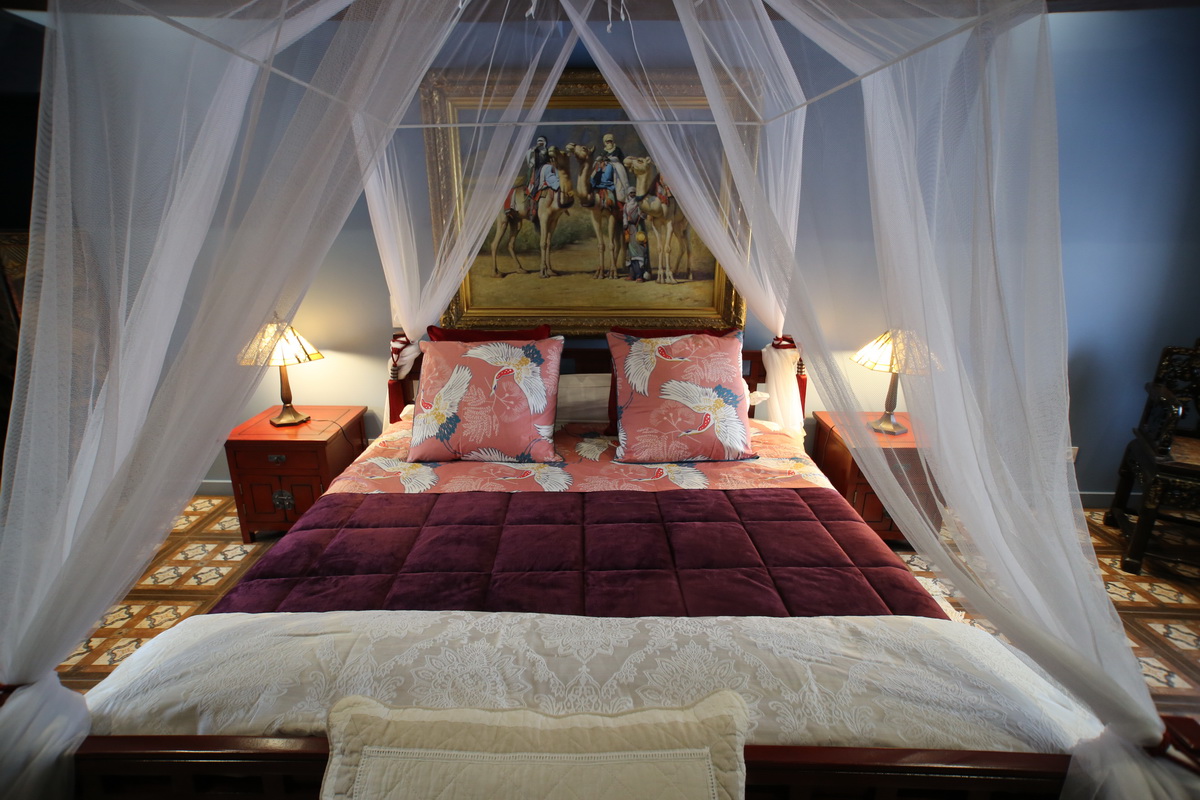 The Marco Polo suite intends to echo the rare oriental universe discovered by this famous merchant of Venice of the 13th century to whom we owe the Silk Road. He will stay for many years at the court of the great Khan of the Mongols,Paintings, silks, precious furniture… testify to this spiritual and material itinerancy towards extreme Asia.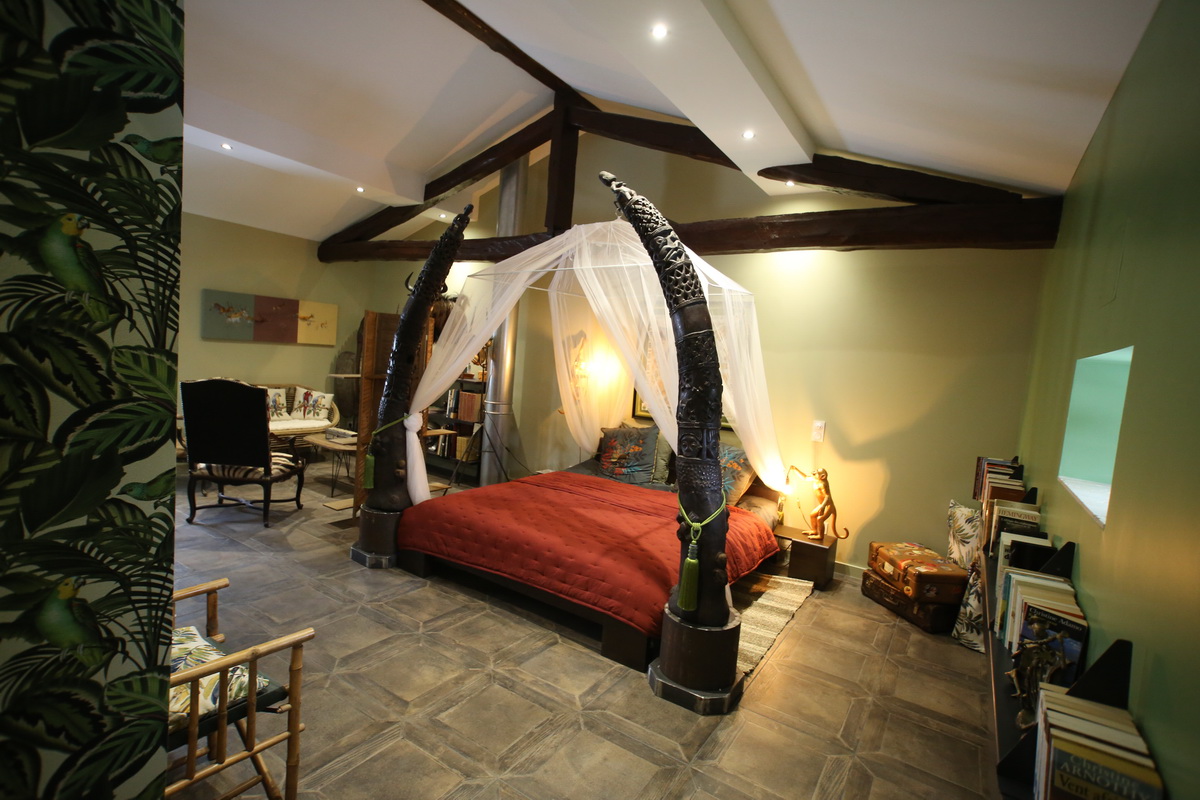 The Livingstone  room takes the visitor on the trail of the famous explorer whose name is inextricably linked to the discovery of the sources of the Nile. The conditioning goesby a low teak bed protected by a mosquito net like those that fitted the colonial missions of the 19 th century. The vast space brings the host from the savannah to the rainforest.
Choosing to spend a moment at the Château des Périchons means taking a break away from stress. Want to bask in the garden, enjoy the pool, read under a tree? The surrounding nature will be a case of softness and calm. Everything is done so that you live remarkable moments embellished with a feeling of absolute well-being. Our goal : to make our visitors feel comfortable as soon as they walk through the door. We offer you a bubble of serenity, soothing, friendly and refined.