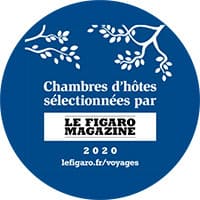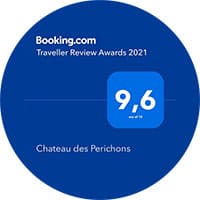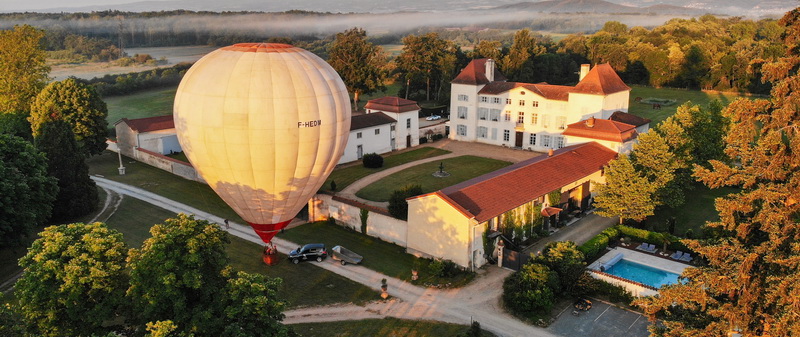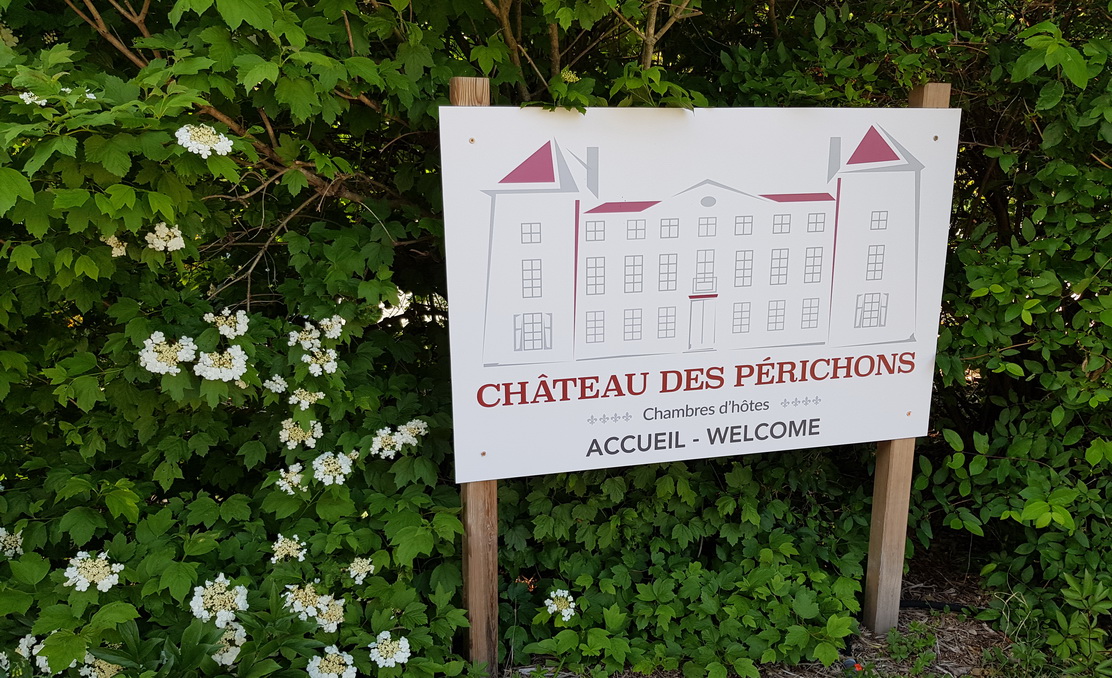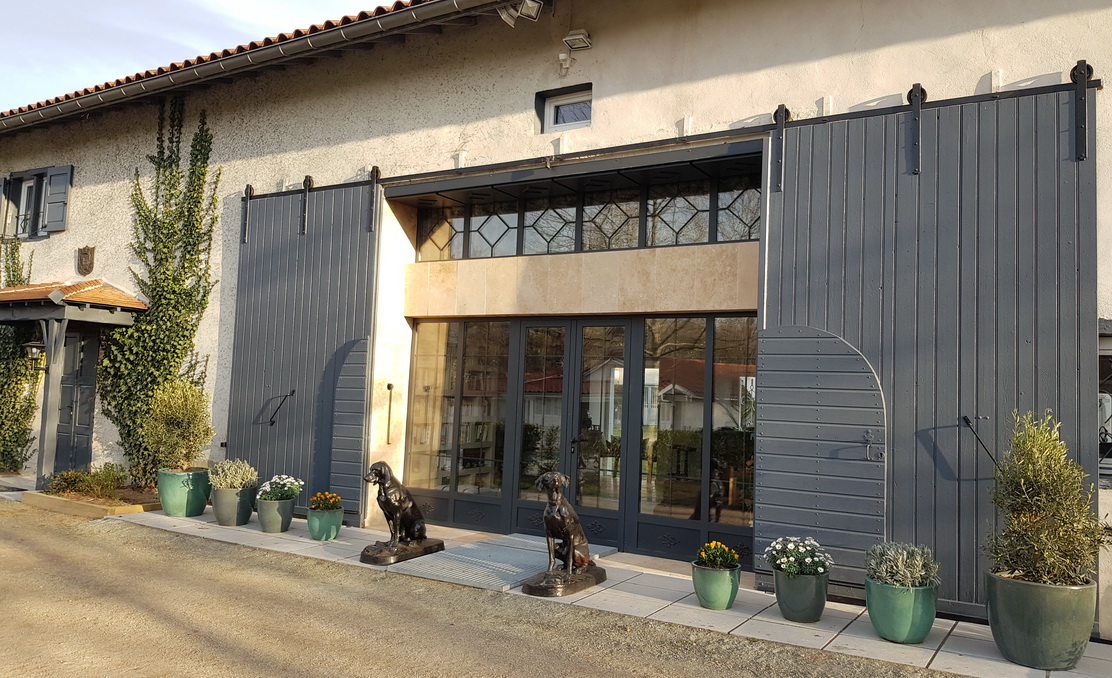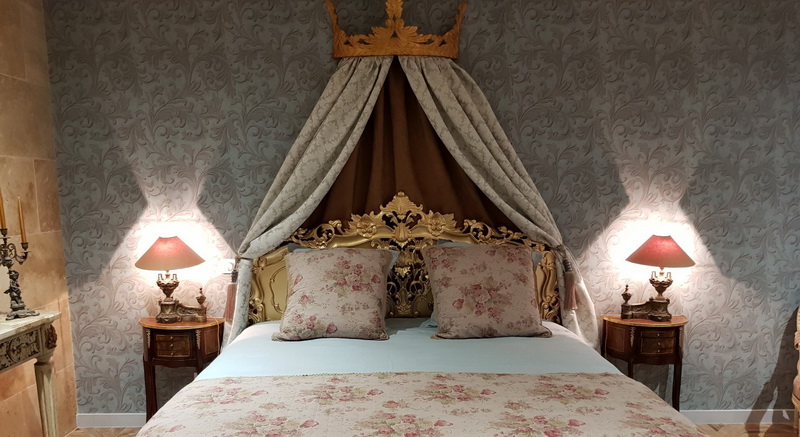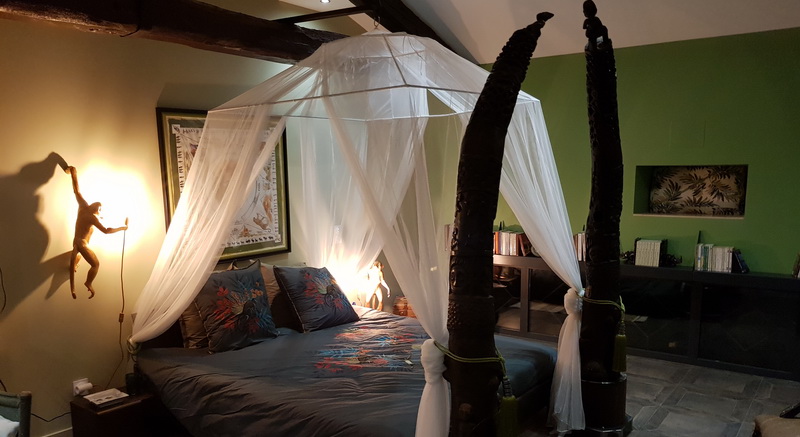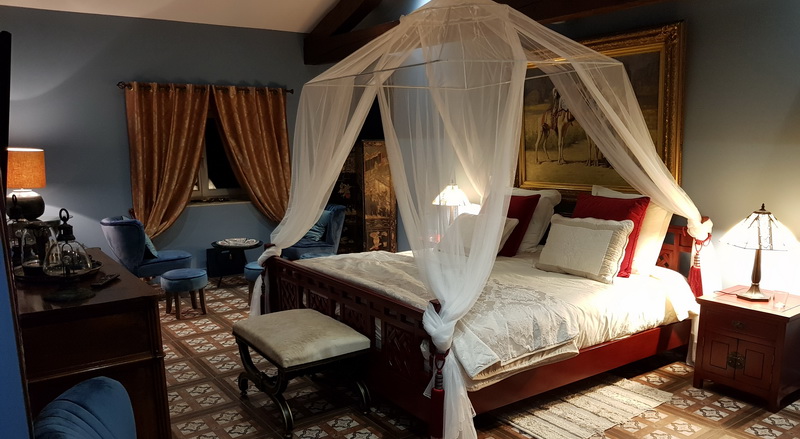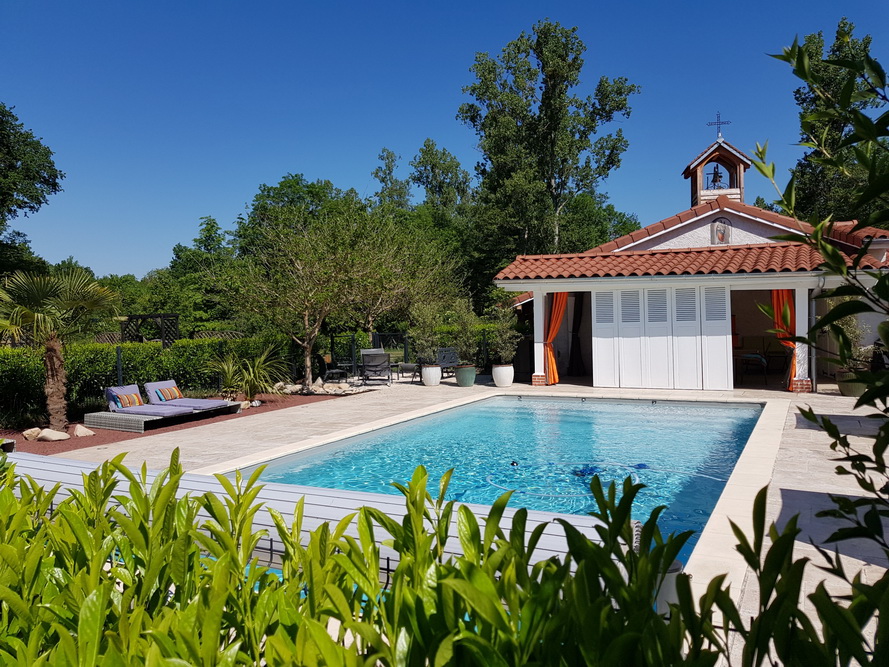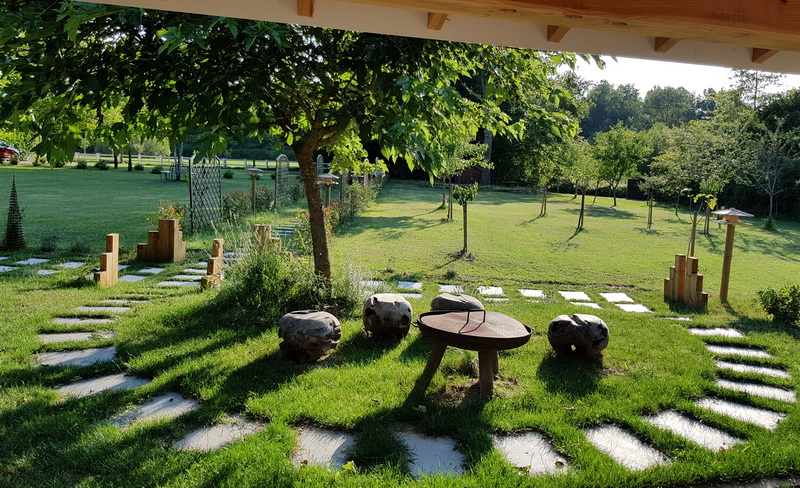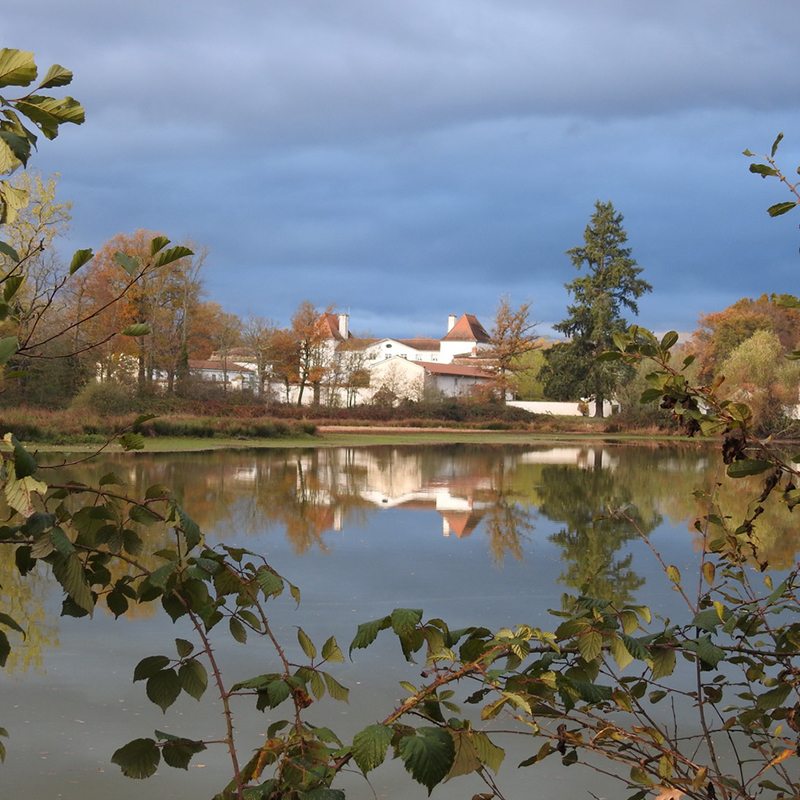 old fief of father lachaise's family,
Situé dans le département de la Loire, au cœur de la plaine du Forez, le château des Périchons constitue un bel ensemble architectural qui témoigne de la splendeur du siècle des lumières. Loin des châteaux forts moyenâgeux, il a, dès son origine été conçu comme une vaste demeure de réception, au cœur d'un grand domaine agricole et forestier qui assure au visiteur quiétude et dépaysement. Actuellement habité par les deux branches d'une même famille qui l'a acquis en 1936, seule une partie est ouverte au public. Formé d'un corps principal à deux tours carrées et de pavillons latéraux clôturant l'enceinte de la cour d'honneur, le château accueille les hôtes de passage dans son aile Nord, spécialement rénovée à cette attention. Erigée en baronnie d'Empire par Napoléon 1er, la propriété comprenait autrefois plusieurs moulins à grains et des jardins remarquables à l'instar de ceux que l'on peut encore admirer à Versailles ou à Vaulx le Vicomte. Plusieurs étangs permettent d'y observer une avifaune migratrice nombreuse et d'y pêcher la carpe. Ce joyau de nature est bordé par une rivière aux eaux riches et pures, le Lignon.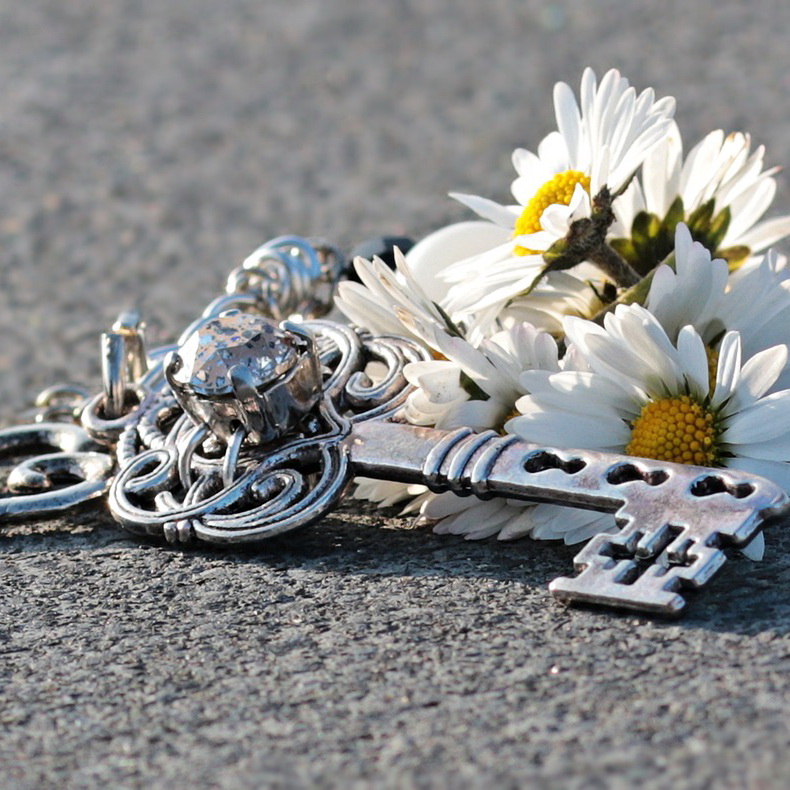 we have built…
3 suites to welcome you in the respect of the French art of living. All our suites and rooms have high-end services and latest generation equipments. Each of them gives the hosts an out of time parenthesis.
The Pompadour Suite is a tribute to Louis XV's favourite. Vintage convenient, small pink silk lounge, gilded wooden bed, bronzes and paintings, large bathroom with Italian shower, independent entrance… Everything is in elegance, serenity and love!
The Marco Polo Suite intends to echo the rare Oriental universe discovered by this famous Venetian merchant of the 13th century. paintings, silks, precious furniture… Testify to this spiritual and material roaming to the extreme Asia.
The Livingstone suite takes the visitor in the footsteps of the famous explorer whose name is inextricably linked to the discovery of the sources of the Nile. The condition goes through a low bed in teak protected by a mosquito net such as those that fitted the colonial missions of the 19th century. The vast space brings the host of the Savannah to the rainforest.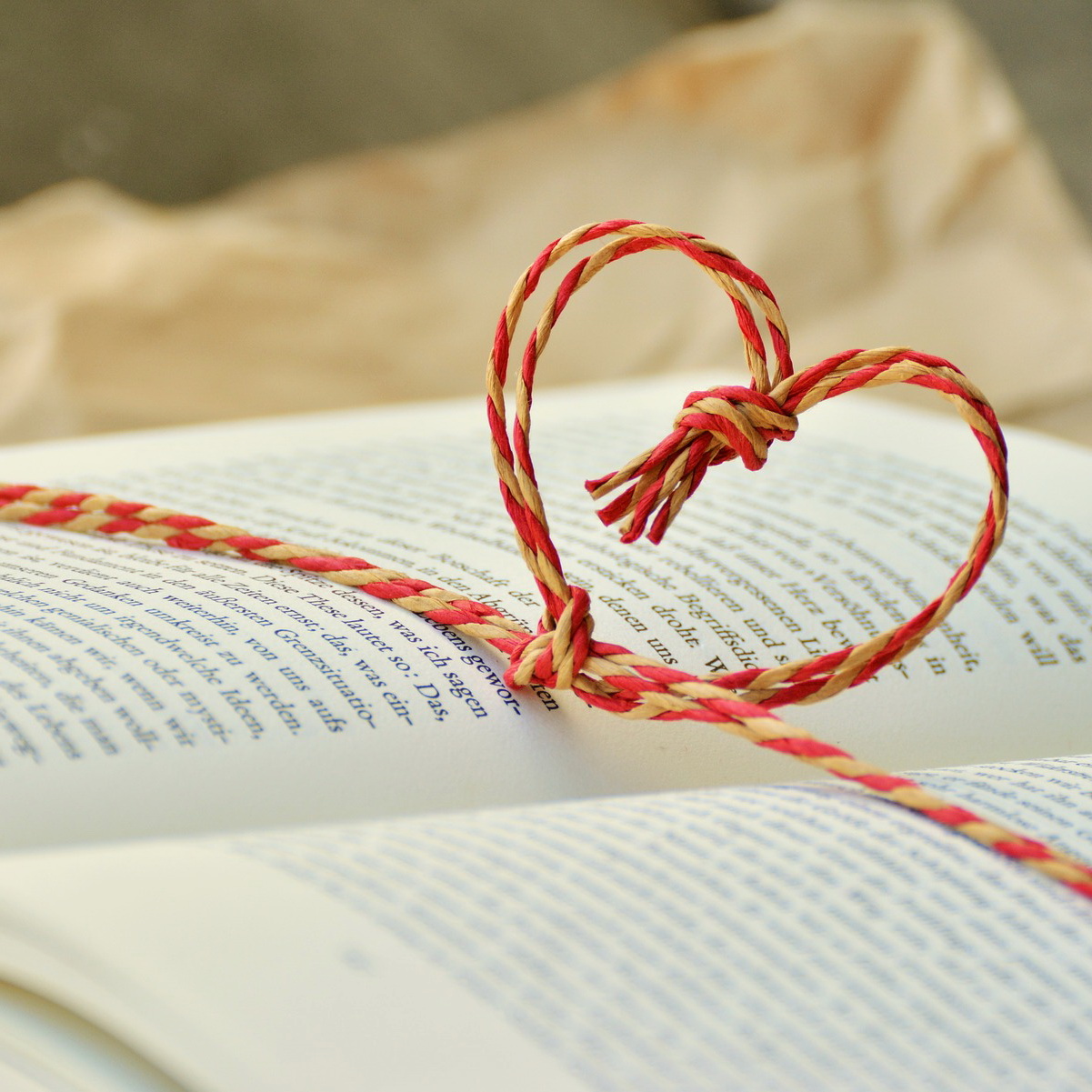 we are full of ressources
For you to spend a pleasant stay at the Château des Périchons ! For you and just for you : Rental of electric bikes or ATVs to discover the surrounding countryside; René-Miguel will be happy to make you discover the fauna and flora of the estate and for the curious of nature will offer you naturalistic lookouts to observe more closely deers, wild boars, foxes; Shop showcasing local producers of organic wines, chocolates and other sweets; Gift card to offer a weekend or more Privatization of the domain just for you and friends, family; Theme weekends Valentine's Day, Wines and Artisan Beers, Thalasso… 
relaxation and conviviality
There is no good food if at first it is not made out of friendship for the one to whom it is intended said Paul Bocuse. At the Château des Périchons, this is the case. his is the case.  Our kitchen is homemade with local and seasonal products. We open the day with a tasty continental breakfast served at the table or by the pool if Mother Nature allows. On reservation, the dinner is an opportunity for us to share a tasty moment, to exchange in a warm and friendly atmosphere. Want to have a picnic ? We can offer you a packed basket to accompany your getaway, as well as a gourmet plate for a small hollow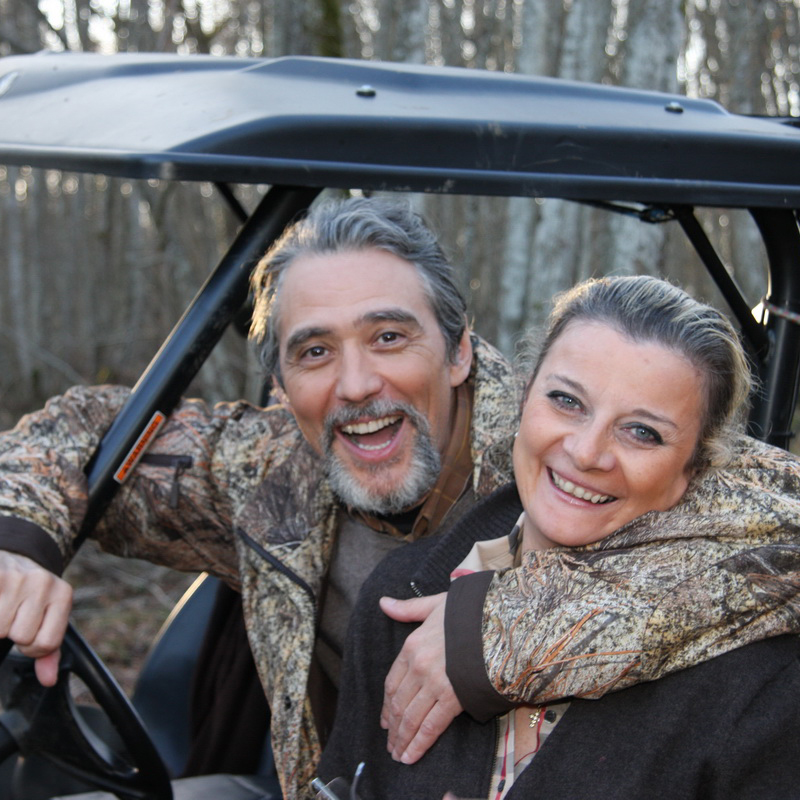 René-Miguel & Frédérique Roland…
Are pleased to welcome you to the Château des Périchons located in the heart of the plain of the drill in the Loire (42) where harmony, modernity and authenticity mingle. On the road to Compostela, just a short distance from St Etienne, Roanne, Lyon, we offer a convivial, refined and restful stopover in the heart of nature. We have redesigned the north wing to become a unique place for the enjoyment of our customers. Scenery, authenticity, escape in a setting and a preserved space. A coffee, a refreshing poolside, an evening in the outdoor lounge around a fire, a meal for two, between friends, one night or several days in our bed and breakfast… We will meet your expectations. We want you to keep an unforgettable memory of your visit to our house.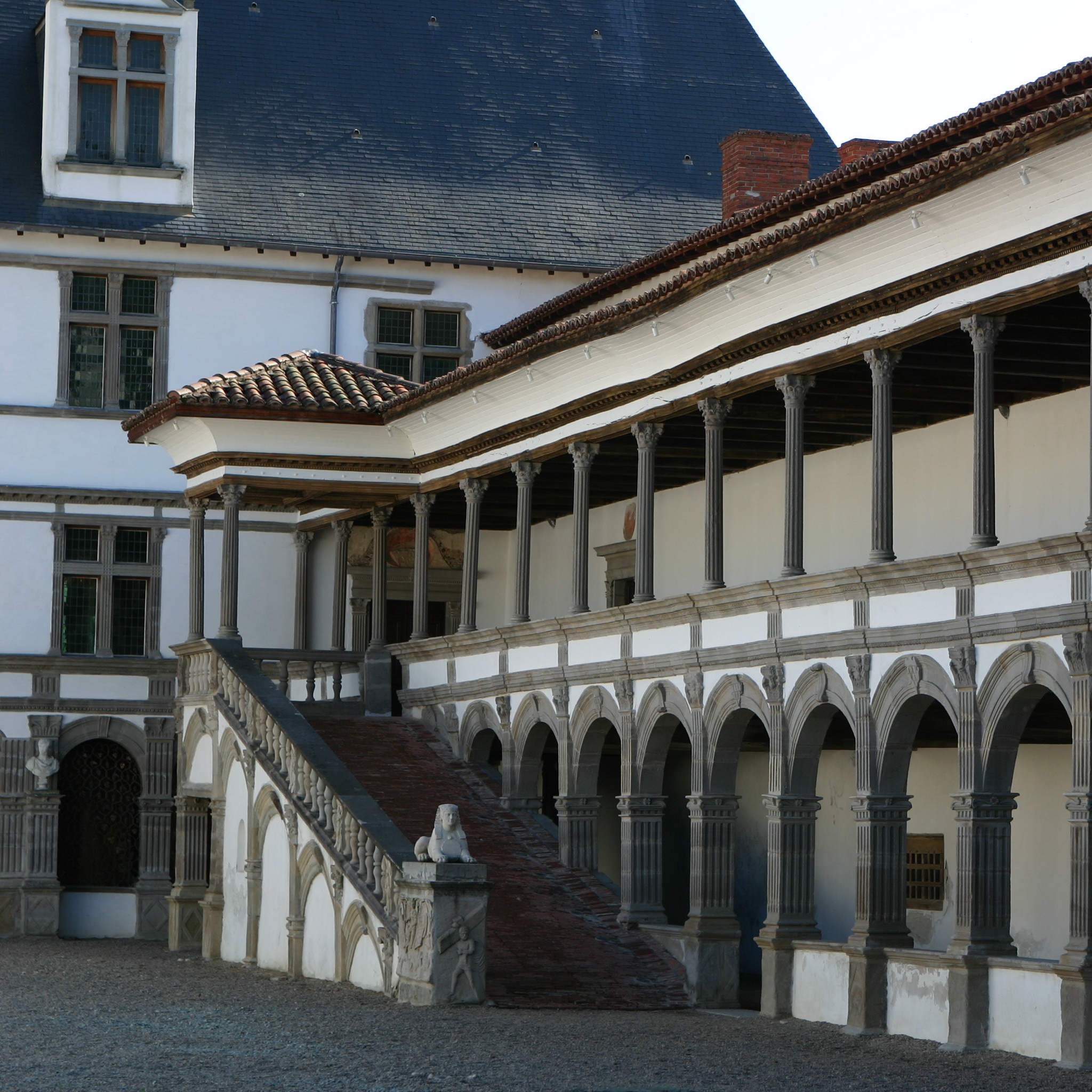 Thousand and one things to do
In the plain of Forez. The Château des Périchons will be your base camp for naturalistic walks on foot or by bike to apprehend the richness of local flora and fauna ; take a lunch cruise in the gorges of the Loire ; to play the birds and to look at the plain of the sky ; browse the streets of villages of character ; immerse yourself in history with a visit to remarkable sites such as the Bâtie d'Urfé or museums that testify to the life of men in the past; take care of yourself with the Montrond thermal baths; bet and win at the casino ; go to concerts, taste the tasty dishes concocted by inspired chefs ; to make markets and flea markets …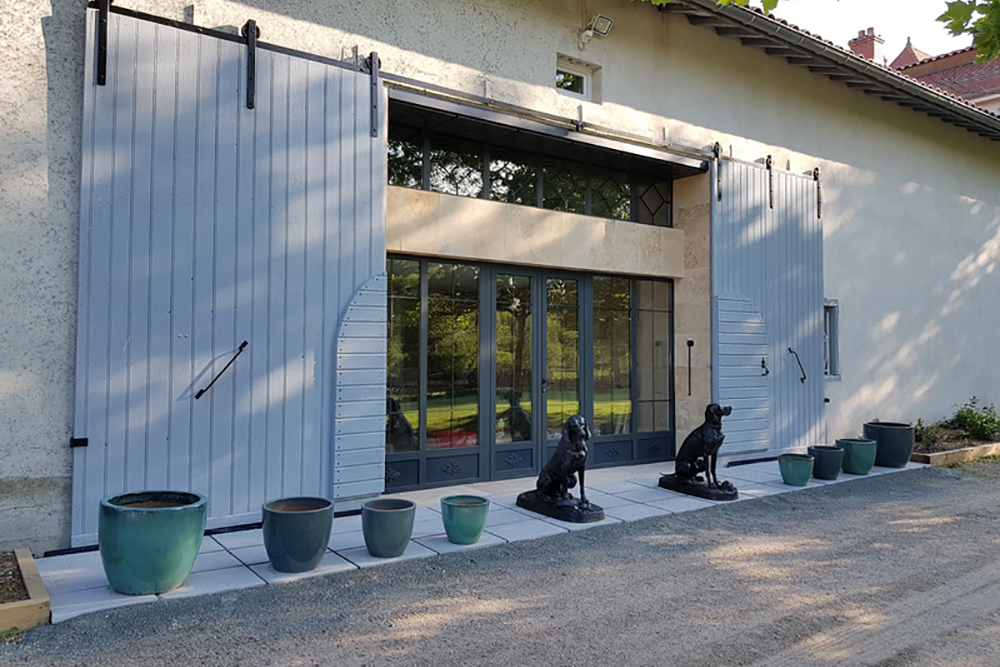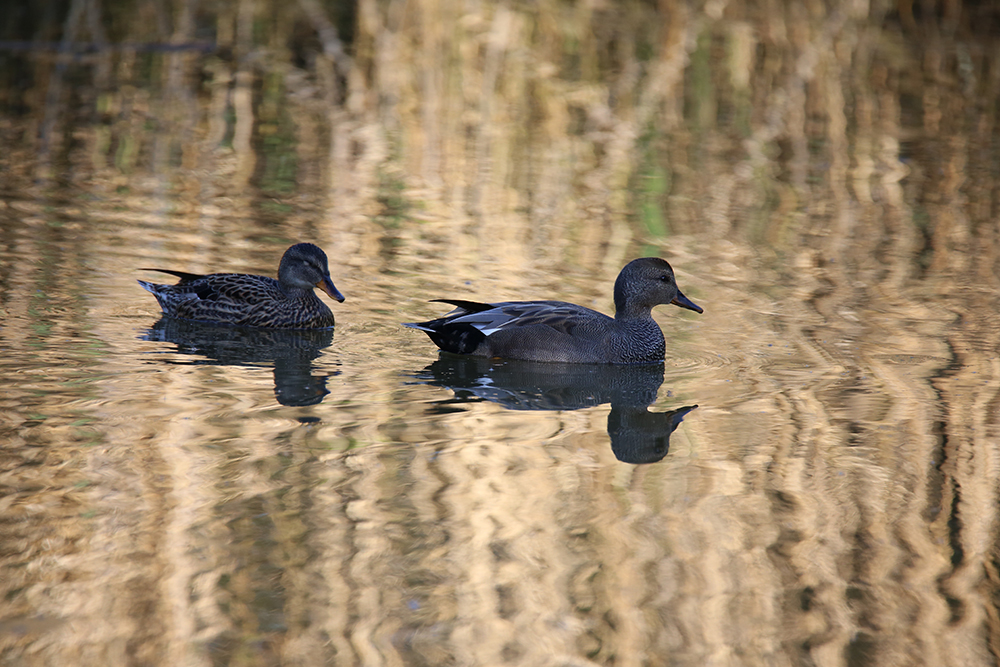 Bienvenue au château des Périchons. Nous sommes  heureux de vous recevoir dans ce petit coin de paradis  situé au coeur de la plaine du Forez dans la Loire (42) où se mêlent harmonie, modernité et authenticité. Sur la route de Compostelle, à quelques encablures de St...
read more
« Our old walls are waiting for your whispers.
So goes the life of castle »
Bienvenue au château des Périchons. Nous sommes  heureux de vous recevoir dans ce petit coin de paradis  situé au coeur de la plaine du Forez dans la Loire (42) où se mêlent harmonie, modernité et authenticité. Sur la route de Compostelle, à quelques encablures de St...
read more